SD World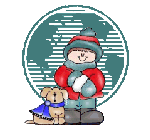 SD World is a list dedicated to providing a place where those who suffer from Scleroderma and other autoimmune problems may gather in a warm, friendly forum for an upbeat, open and free exchange of thoughts, ideas and information. We also offer a section of links for scleroderma medical, support, health or fun information.
SD World Site Guide.
The SD World Master Index. Find what you are looking for quickly. Just click on any item and you will be taken there.